Suksess Historier
Kaboyo
"Thank you AfroIntroductions!"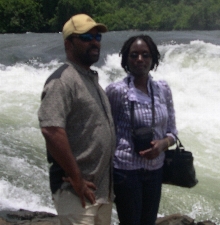 I met the father of my baby on this site AfroIntroductions and we are living together now happily married for a year now and we hope others make it too thanks to the site
Alice & Roland
"Thank you AfroIntroductions!"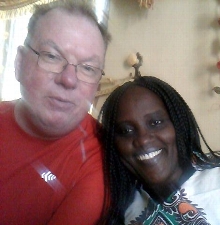 We met here in august 2011 and after first confusions.we found the only way for us was to concentrate to one partner and had real chance to learn and know one another better.This worked for us and power to stay strong for 8 months till Roland got a chance to visit Alice in Mombasa on 30th march 2012 . Next step is already planned when Alice will visit Roland ln Germany Bochum and see how the story will go. To you out there be passioned and wait for the right one.This is true we are both happy thanks to AfroIntroductions
Betsy & Scott
"Thank you AfroIntroductions!"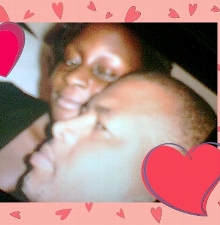 Well i have been on this site for more than two years and never happened to meet my dream man not until the 23rd of this year January when we came into contact with some gorgeous man Scott he meet on the 25th of march he traveled all the way to my country and preparations for greater things are at HAND Thank you so much AFROINTRODUCTIONS
Latonya
"Thank you AfroIntroductions!"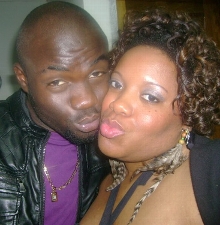 Hi all! I joined AfroIntroductions in June 2009 and I met my fiance in January 2010. We started out as just friends and we talked for hours on a daily basis. Gradually we continued to feel more connected to one another. I decided to plan a trip to Yaounde, Cameroon in January of 2010. After our visiting in person we were extremely excited to take our relationship to the next level and decided to get married. We are have received confirmation of his fiance visa and we patiently waiting for his flight in December. I wish everyone the best of luck in finding their soul mates! Enjoy the picture :-)
Mekdes
"I found him here"
I found him here on AfroIntroductions and i loved him. He is totally honest and good guy and he is a kind of man i like. Thank you afro so Much
Cupid Media, Cupid Media Logoen og AfroIntroductions er varemerker av Cupid Media Pty Ltd.