Paul & Gisela
"Thank you AfroIntroductions!"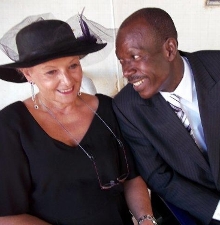 hello, To whom it may concern, am much glad to write and attach my weeding photo with my most lovely wife, i sincerely give thanks to all the staff of afrointroductions and the efforts to protects our profiles when we are not married and we also extend our honest greetings the members in this site.
Marie-Alice
"Merci AfroIntroductions!"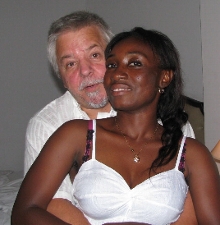 mon époux et moi remercions toute l'équipe d'AfroIntroductions d'avoir mis en oeuvre la facilitation de notre rencontre via net
Grâce à ce site nous sommes heureux et vivons matrimonialement depuis le 02 avril 2011.
On s'est rencontré dans ce site et 6 mois après il a quitté l'Amérique pour venir me visiter en Afrique et on s'est rendu compte très vite que nous étions fait l'un pour l'autre car nous avons beaucoup de traits en communs. Alors on a décidé de se marier. nous vivons dans la paix, la joie et la quiétude. Il a 57 ans et moi presque 30 et sommes fous d'amour l'un et l'autre. Notre relation est très équilibrée.
alors à tous ceux qui veulent aller sur AfroIntroductions n'hésitez pas. car AfroIntroductions vous aide à trouver votre partenaire de vie. et sachez que à AfroIntroductions, on trouve le grand amour et l,homme de sa vie. mon époux et moi en sommes une preuves du succès et des prouesses de ce site sur les mariages internet.
Jose
"Thank you AfroIntroductions!"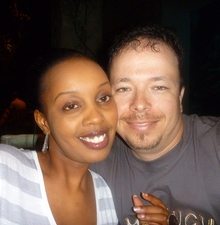 I met a wonderful woman in Dubai and we are getting to know each other and we are VERY Happy thank you AfroIntroductions without this site I would have not met her.
Kwame
"Thank you AfroIntroductions!"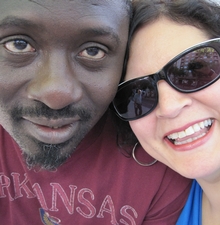 On July 22/12 I reconnected with a man whom I became acquainted with about two years ago. I am from canada and he is from Spain. Two years back I was not interested in an overseas relationship and turned him down. This time around on July 22/12 he contacted me again and I decided to to give him a chance. Three months later in October/12 I travelled to Spain for a week to meet him. We had a wonderful but very short visit and I came back to Canada ready to marry this man whom I believe is my soulmate. We are madly in love with each other. On November 17/12 we are meeting in Copenhagen to be married on Nov 21/12.
He is a good man good heart and he is not perfect but God could not have send me someone more perfect just for me. I love him with all my heart and would do anything for hm just like he would do anything for me.
We have immigration to deal with once I get back to Canada but I know that God will help us every step of the way. I am travelling back to Spain in April/13 for three weeks to spend time with my husband.
I have spent over six years on and off online dating hoping that one day I would meet my soulmate and it finally happened. Don't ever give up if you believe in your heart that God has someone perfect for you out there some where. God works in mysterious and wonderful ways and quite often his plans and not the same as our plans.
Jeewanthi
"Thank you AfroIntroductions!"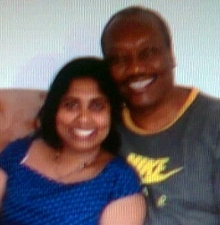 i thanks your website. i found my life partner from AfroIntroductions. Thank you very much your help.