Succes verhalen
Coeur
"Merci AfroIntroductions!"
je suis vraiment tres heureuse car par le biais de ce tres bon site de rencontre, j'ai pu rencontrer ma moitié et je suis en ce moment sur un nuage d'Amour c'est pourquoi du fond de mon coeur je souhaite a tous les membres du site de croire en leur chance car afrointroduction est un site bien sérieux et honnete avec des membres sincere
Kaboyo
"Thank you AfroIntroductions!"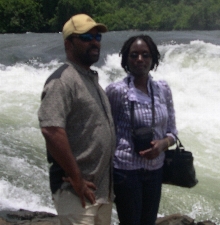 I met the father of my baby on this site AfroIntroductions and we are living together now happily married for a year now and we hope others make it too thanks to the site
Alice & Roland
"Thank you AfroIntroductions!"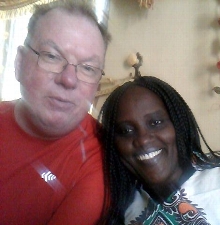 We met here in august 2011 and after first confusions.we found the only way for us was to concentrate to one partner and had real chance to learn and know one another better.This worked for us and power to stay strong for 8 months till Roland got a chance to visit Alice in Mombasa on 30th march 2012 . Next step is already planned when Alice will visit Roland ln Germany Bochum and see how the story will go. To you out there be passioned and wait for the right one.This is true we are both happy thanks to AfroIntroductions
Betsy & Scott
"Thank you AfroIntroductions!"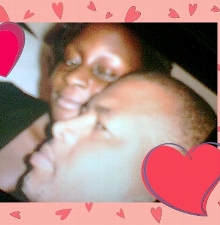 Well i have been on this site for more than two years and never happened to meet my dream man not until the 23rd of this year January when we came into contact with some gorgeous man Scott he meet on the 25th of march he traveled all the way to my country and preparations for greater things are at HAND Thank you so much AFROINTRODUCTIONS
Destiny
"Thank you AfroIntroductions!"
I have found a loving woman from this site who i love for who she is and will forever love her because i found all i have been looking for all this years in a woman in her. she is the love of my life, the soul of my soul, she makes me feel loved and i thank God for the day i found her.
Cupid Media, het Cupid Media Logo en AfroIntroductions zijn handelsmerken van Cupid Media Pty Ltd.