Muutama Onnellinen Tarina
Latonya
"Thank you AfroIntroductions!"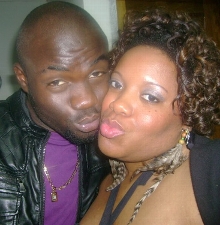 Hi all! I joined AfroIntroductions in June 2009 and I met my fiance in January 2010. We started out as just friends and we talked for hours on a daily basis. Gradually we continued to feel more connected to one another. I decided to plan a trip to Yaounde, Cameroon in January of 2010. After our visiting in person we were extremely excited to take our relationship to the next level and decided to get married. We are have received confirmation of his fiance visa and we patiently waiting for his flight in December. I wish everyone the best of luck in finding their soul mates! Enjoy the picture :-)
Mekdes
"I found him here"
I found him here on AfroIntroductions and i loved him. He is totally honest and good guy and he is a kind of man i like. Thank you afro so Much
SANTIA & GÖRAN
"Thank you AfroIntroductions!"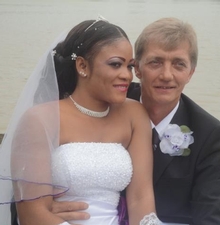 bonjour je suis SANTIAet j ai rencontré mon époux sur votre site son nom est GÖRAN qui est suédois et nous nous sommes rencontrés un mois apres plusieurs échanges et nous ne nous sommes plus quittés aujourd'hui nous sommes époux et épouse et tres heureux. nous voulons vous dire merci et continuons à en parler autour de nous pour ceux qui recherchent encore l'amour et rien n'est perdu il y a toujours un homme et une femme quelque part qui attent.mille merci et bien de choses a vous. BISOUS
Jay
"we feel lucky that Afrointroductions made this possible"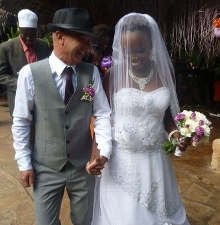 We are now married and are happy together and we feel lucky that Afrointroductions made this possible!Thank you! Our wedding was a colorful emotional affair as we both recognize that we are good together! Dont give up! Be careful select your partners according to how u feel and who know?? Thank you afro!We are very Grateful! Mr. and Mrs. L
Aguie et Xavier
"Merci AfroIntroductions!"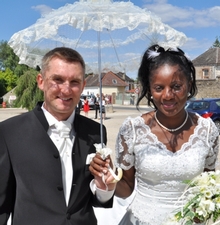 Un petit clic en 2009 et au bout un grand bonheur le 2/07/2011 grâce àAfrointroduction; nous venons donc vous témoigner toute notre gratitude tout en souhaitant longue vie au site et bonne chance à ceux et celles qui cherchent "réellement et sincèrement" de l'amour! Bise de Aguie et Xavier.1 2 3 à vous le bouquet du bonheur!
Cupid Media, Cupid Media -logo ja AfroIntroductions ovat Ecom Holdings Pty Ltd:n rekisteröityjä tavaramerkkejä ja niitä käytetään Cupid Media Pty Ltd:n luvalla.