Succes verhalen
Ceycey &Tom
"Thank you AfroIntroductions!"
I joined this site in 2010 and stopped but 22nd october 2012 i reluctantly logged into my account,i met so many people but only one person caught my attention,we are so much fond of each other,i am madly in love with Tom,we talk everyday on skype,phone,he's coming to visit me and i am so happy that i could love again after being divorced for 8 years. He's divorced with 2 girls and i have 2 girls too,we have so much in common and i'll keep u posted on the latest developement....keep serching,do not give up,there are still genuine people here like my prince TOM,Goodluck.
Jose
"Thank you AfroIntroductions!"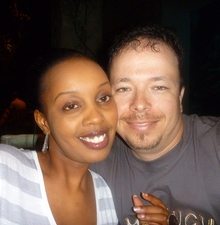 I met a wonderful woman in Dubai and we are getting to know each other and we are VERY Happy thank you AfroIntroductions without this site I would have not met her.
Jamilah
"Thank you AfroIntroductions!"
I was very skeptical about dating on line, but i have found my soul mate on this site, or rather he found me, he is from africa, but i will be going there next year, God willing, I talk to him on skype everyday, and he is a good man, so i think u very much, we plan to marry next year, this man is a God Fearing man and everything i wanted in a man, its ashame that i had to go around the world, but we never know what God has planned for us
Kwame
"Thank you AfroIntroductions!"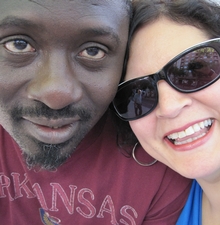 On July 22/12 I reconnected with a man whom I became acquainted with about two years ago. I am from canada and he is from Spain. Two years back I was not interested in an overseas relationship and turned him down. This time around on July 22/12 he contacted me again and I decided to to give him a chance. Three months later in October/12 I travelled to Spain for a week to meet him. We had a wonderful but very short visit and I came back to Canada ready to marry this man whom I believe is my soulmate. We are madly in love with each other. On November 17/12 we are meeting in Copenhagen to be married on Nov 21/12.
He is a good man good heart and he is not perfect but God could not have send me someone more perfect just for me. I love him with all my heart and would do anything for hm just like he would do anything for me.
We have immigration to deal with once I get back to Canada but I know that God will help us every step of the way. I am travelling back to Spain in April/13 for three weeks to spend time with my husband.
I have spent over six years on and off online dating hoping that one day I would meet my soulmate and it finally happened. Don't ever give up if you believe in your heart that God has someone perfect for you out there some where. God works in mysterious and wonderful ways and quite often his plans and not the same as our plans.
Jeewanthi
"Thank you AfroIntroductions!"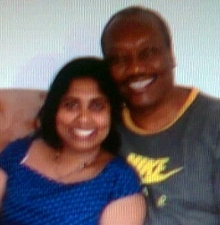 i thanks your website. i found my life partner from AfroIntroductions. Thank you very much your help.
Cupid Media, het Cupid Media Logo en AfroIntroductions zijn handelsmerken van Cupid Media Pty Ltd.