Succes verhalen
Rejoyce
"Thank you AfroIntroductions!"
I Have meet my true love on this site , i want to say thanks to this site for what they have done for me and my man , to be frank i never thought i would be in love again , but here i am so much happy with my dear one , thanks
Fikirte & Todd
"Thank you AfroIntroductions!"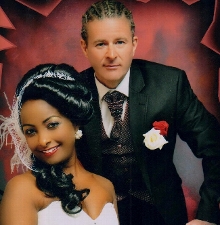 My name is Fikirte and i have logged to your web site two years ago looking for love and luckily I started chatting with this very kind gentleman we talk for many hours our the site and also on Skype daily for over 2 or 3 hours. He is from Australia and His name is Todd.We got married on January 26th 2013.We are so greatful for what you did to us and we both want to thank you so much for making our dreams come true.We are now more than inlove and people get amazed how we communicate.We hope this photos will explain all. Thank you very much once again.
Steve & Grâce
"Merci AfroIntroductions!"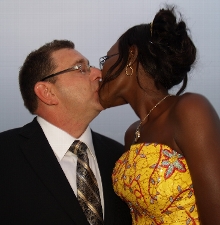 Bonjour On remercie beaucoup le site AfroIntroduction car grâce a vous j ai rencontré ma femme,ont s'est marié au Bénin et c est le bonheur parfait elle et moi vous remercions du fond du coeur. Aux autres membres célibataires, ne désesperez point l'amour existe encore il faut y croire! Bisous a tous et toutes
Jérôme & Diana
"Merci AfroIntroductions!"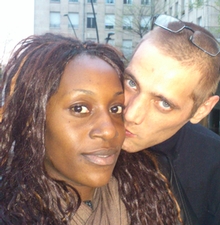 je suis tres heureux aujourdhui,et je dis merci a AfroIntroductions!!!! ,je souhaites aux autres membres de trouver le bonheur comme moi. Bonne chances bisouxxxxxx
Desiree
"Je remercie vraiment AfroIntroductions pour tout!"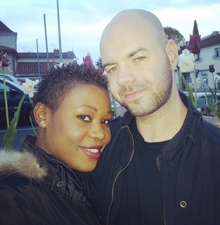 j'ai rencontré mon mari (français et moi ivoiro-camerounaise) le 09 mai 2012 sur AfroIntroductions après deux jours d'échange on s'est dit je t'aime pour la première fois ; le même jour mon mari ma demandé en mariage. Le 15 juin il es venu en cote d'ivoire le 21 juin on s'est dit oui devant le maire et depuis on est inséparable.j'ai trouvé mon amour et ca rien qu'en 2 jours comme quoi le coup foudre existe encore. Je remercie vraiment AfroIntroductions pour tout car ni moi ni mon mari ne savions qu'un jour ou un autre on trouverai l'amou. Après 9 mois loin l'un de l'autre aujourd'hui je vis en France avec mon mari et grâce a AfroIntroductions je suis la future maman la plus heureuse de la terre!!! merci AfroIntroductions!!! Ca marche ne perdez pas espoir...
Cupid Media, het Cupid Media Logo en AfroIntroductions zijn handelsmerken van Cupid Media Pty Ltd.